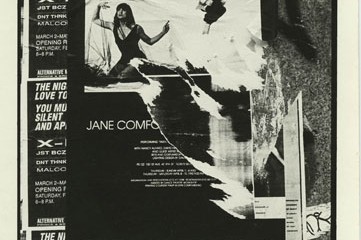 Jane Comfort and Company turns 40!
Jane Comfort and Company will celebrate its 40th anniversary with a retrospective concert in April 2018. Over 23 former and current company members will perform excerpts of seminal works ranging from 1978 to 2018, including the gender and race reversed Clarence Thomas hearings from S/He, scenes from the Bessie award winning Underground River, 'The Glass Menagerie' based Faith Healing, the spoken word opera Asphalt, created with Carl Hancock Rux and Toshi Reagon, and many others.
Opening night April 5th is followed by champagne dance party with the fabulous DJ Manchild Black.  Details to follow.
JOIN US!
April 5-8, 2018
La MaMa E.T.C.
66 E 4th St
New York, NY 10003