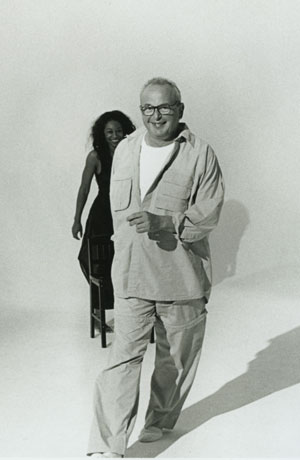 Arthur Elgort was born and raised in New York where he studied painting at Hunter College. As a student he found his passion for short movies and photography. Over the past 30 years, Arthur Elgort has become one of the world's most renowned fashion photographers, working for VOGUE Magazine, Mademoiselle, and numerous international fashion labels. Elgort's works are exhibited in the permanent collection of the International Center for Photography in New York and the Victoria and Albert Museum in London. He has published five books of photography: Camera Crazy, Arthur Elgort's Models Manual, Camera Ready: How to Shoot Your Kids, The Swan Prince Mikhail Baryshnikov and self titled Arthur Elgort.
Arthur has been shooting Jane Comfort and Company since 1986 and we adore him.
Click here to view behind the scene pics of the company with Arthur and crew.
All content © Jane Comfort & Company. All rights reserved. | Photographs by Arthur Elgort, unless noted otherwise | Site design by AB