Selected critical thinking from scholars, students, bloggers, audiences and (potentially) you.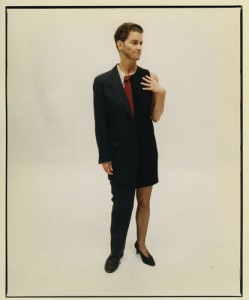 by Elizabeth Zimmer | The Village Voice, 1994 | Click to read article
"Comfort is one of the most original choreographers in the downtown scene."
Elizabeth Zimmer writes about dance, theater, and books for Ballet Review, Dance Magazine, Metro, and other publications. She served as dance editor of The Village Voicefrom 1992 until 2006, and reviewed ballet for the Philadelphia Inquirer from 1997 through 2005. She has reviewed dance in cities across North America, and taught writing and dance history at several universities. From 1979 to 1980 she was the Executive Director of the American Dance Guild.
by Suzanne Carboneau | Bates Dance Festival, 2005 | Click to read article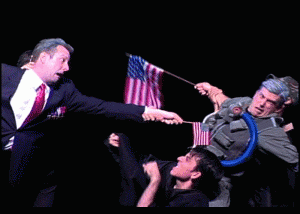 "Comfort's recent work finds the political in the personal, as it focuses on how social attitudes and conditions create the contexts for our lives…"
Suzanne Carbonneau is a critic, essayist, and historian whose writing has appeared in The Washington Post, the New York Times, and other publications. She is Director of the NEA Arts Journalism Institute in Dance, and she is Critic-in-Residence at the American Dance Festival. Carbonneau is Scholar in-Residence at Jacob's Pillow Dance Festival and the Bates Dance Festival and she lectures and writes for the John F. Kennedy Center for the Performing Arts. Carbonneau holds a Ph.D. from New York University.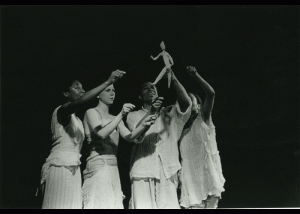 by Amanda Smith | Dance Magazine, 1999 | Click to read article
"Postmodern choreographer Jane Comfort, whose works are as cheeky as they are probing."
Amanda Smith has written for Dance Magazine for almost a quarter of a century, she teaches dance appreciation for Coe College and Hofstra University.
by Nadia Losonsky | Texas Women's University | Click to read article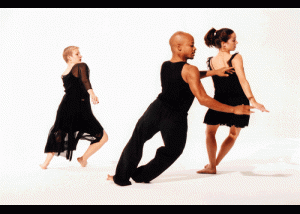 "From only one place of interest – the desire to embrace the unknown – postmodern dance has come to be a way to reflect people's political stances, cultural, racial, and gender identities, as well as communicate the feelings of that which cannot be verbalized: touch, breath, speed, disorientation. Jane Comfort achieves this through her expert use of text and multiple theatrical devices…"
Nadia Losonsky holds a BA in Dance from Texas Woman's University. During her time at TWU, she received the Excellence in Research and Writing in Dance Scholarship and the Anne Duggan Outstanding Senior Award.
by Maura Keefe | Jacob's Pillow, 2011 | Click to read article
"She leaves no theatrical apparatus unexplored, no means of expression unexamined."
Maura Keefe is a dance historian and dance writer. She is a Scholar-in-Residence at Jacob's Pillow Dance Festival, where she writes about, lectures on, and interviews artists from around the world. Keefe is chair of the Department of Dance at the College at Brockport (SUNY) where she teaches critical dance studies and choreography.

If you would like to share your written response or research paper inspired by the work of Jane Comfort and Company, please contact us.
All content © Jane Comfort & Company. All rights reserved. | Photographs by Arthur Elgort, unless noted otherwise | Site design by AB