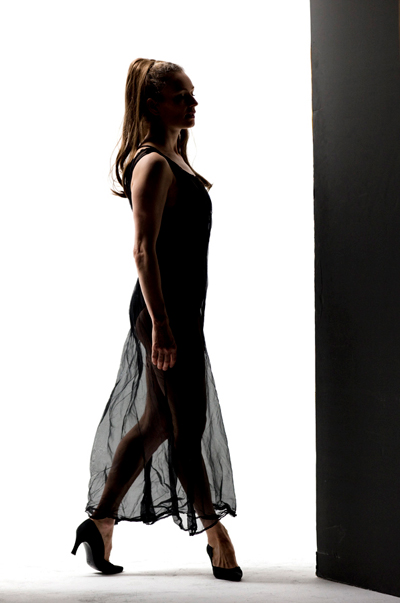 Petra Van Noort hails from The Netherlands, where she studied at Dansacademie Brabant (BA) and Rotterdam Dance Academy and interned with Djazzex. She first came to NYC with a VSB grant in 1994. Upon return to the NL she danced for several inspiring artists, most notably Wies Merkx and Herman van Veen. She was grateful for the opportunity to fulfill her desire to dance for a company with a theatrical nature when she moved to NYC in 1997 to join Jennifer Muller/THE WORKS. In 2000 she joined Susan Marshall & Company and since 2004 she is also a member of the Tiffany Mills Company. She was pleased to start dancing with Jane Comfort and Company, whose work she has long admired, in 2011.
In NYC she has further had the pleasure of dancing for several independent artists. Besides performing, Petra has had the privilege of teaching technique, repertory, improv and creative performance classes. She assisted Susan Marshall in the creation of a new work, Name by Name at the Juilliard School in 2007. Teaching repertory is her favorite, like re-staging Susan Marshall's Name by Name for DanceWave in Brooklyn, re-staging Working Memory and her Solo from Cloudless on many enthusiastic and talented pre-professional and professional dancers.
Her beliefs around 'awareness, attention, intention, and joy' continue to inspire her to study and share the amazing benefits of Reflexology, Metamorphosis and Flower Essences in private practice. She has taught Prana Yoga classes, and has led Reflexology workshops, in New York and in The Netherlands.
All content © Jane Comfort & Company. All rights reserved. | Photographs by Arthur Elgort, unless noted otherwise | Site design by AB